At Concord Roofing Company, we are a team of experienced roofing contractors with over 20 years of experience in the field. We go above and beyond our customer's expectations. Our team is highly professional and licensed with full insurance for every job we complete. Providing you with top-quality service, and only using the best roofing materials available.
Our team prides itself on being a local business in Concord, NC that people come to for all of their roofing projects. We take on every project with professionalism, and our team is excited to be a local business in the Concord community. Whether it be a minor roof repair or a complete roof replacement, we pride ourselves on the quality of work we provide.
We ensure that every member of our team is qualified for the job at hand, and make sure that the correct people are taking on the correct projects so that the highest level of quality work is achieved at all times.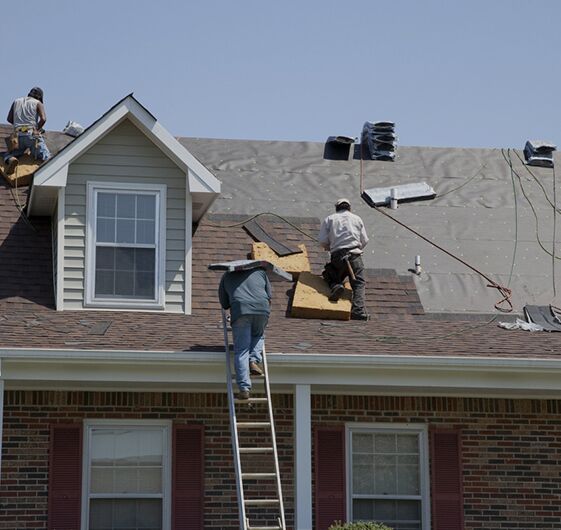 Our main aim as a Concord, NC roofing company is to maintain our relationships and trust given to us by the local community. We appreciate every single person or company that hires us for their roofing projects, no matter how big or small. Not only are we a trusted and admired roofing contractor, but we are also some of the most knowledgeable and experienced installation teams in the area as well.
Whether you're looking for a shingle roof repair, or otherwise we would be more than happy to help you with your inquiry and give you a quote quickly.
With over 20 years of experience in the roofing repair and replacement business, we are always happy to serve the people in our community and love to speak to anyone who needs help or advise with regard to their roof.
Concord Roofing Company is a top choice when you're looking for a roof replacement or repair.
Even if you run a business and you just need a roof inspection, we can help. The last thing anyone needs is a leaky roof when trying to get through a harsh winter.
So, if you think you know what roofing contractors can do, then think again, Concord Roofing Company will surprise you, and with our excellent customer reviews, you will see why we are chosen time and time again to complete projects in the Concord, NC area. To contact us use the contact form or call 704-362-7322, and we will get back to you as soon as possible.